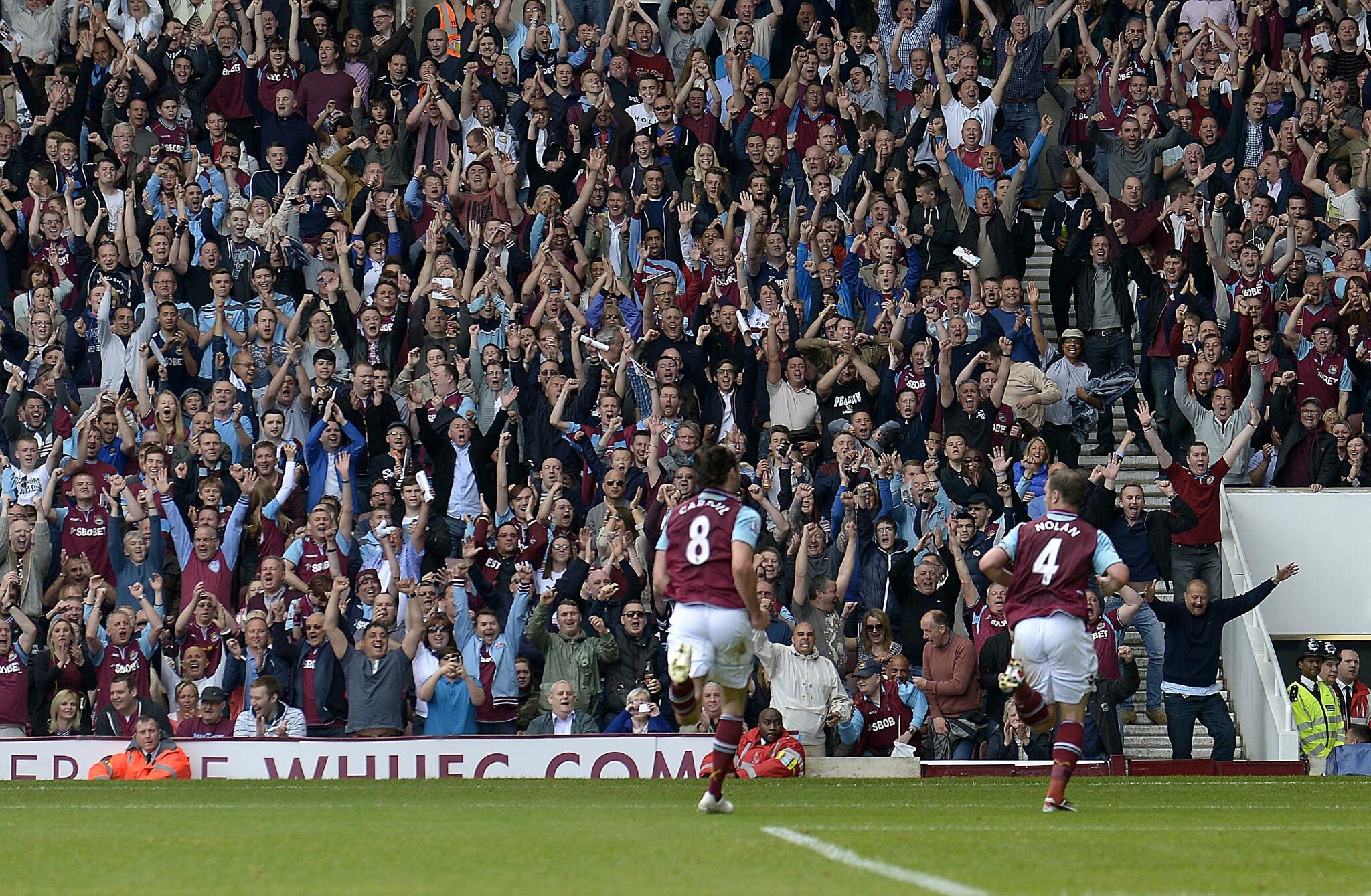 Nolan celebrating the first of his three goals 
Regardless if you are a fan of Sam Allardyce or not, finishing 10th in the premier league in your first season back, is quite some feat. Our 4-2 win over Reading cemented our top-half finish, which has left smiles on all of those connected to West Ham United F.C. Our home record was pretty much solid throughout. Season ticket holders got to see a triumphant win over Chelsea as well as two near wins against the champions.
 Our only downfall was our performances away from home.
I am really happy for Kevin Nolan. He was our top scorer this season with 10 goals. It feels good to have a captain who instils stability amongst players. Admittedly, he doesn't have the ability to pass or tackle, but you cannot deny his finishing ability. With his goals today, he became one of the eleven players to score a hat-trick this season in the premier league.
Sam's arrival brought us a solid defence. Our hammer of the year, Winston Reid, and James Collins have been meritorious. One area we need to work on in this transfer window the midfield. We still lack creativity and we must bring in a natural right winger.